Journal Entry:
Sun Jan 15, 2012, 9:29 PM
Didn't want to leave ;3; Although it is nice to be back in nice warm Australian Summer XD
Hope everyone had a great start to 2012! Let's all enjoy ourselves before the world ends!

Also have just been through about 20+ journals of people joining WorldCosplay site lmao
So in order to continue stalking delicious people Mad & I have made accounts~
Mine ~
worldcosplay.net/member/23320/
Hers ~
worldcosplay.net/member/23322/
And now Japan report aka photospam~
What I ate every day *p* jk~
Though we probably did eat an unhealthy amount of omuraisu lol
At TonaCos with Mallie! Cos'ed Vocaloid Poker Face~
Event was so much fun! Everyone was so amazing felt so ugly in comparison otl;;
But it was really fun to talk & exchange cards with people that we've admired for so long *A*
Almost died when some said they'd seen us on Cure >///<
Stash of beautiful cos cards ufufu~ My precious~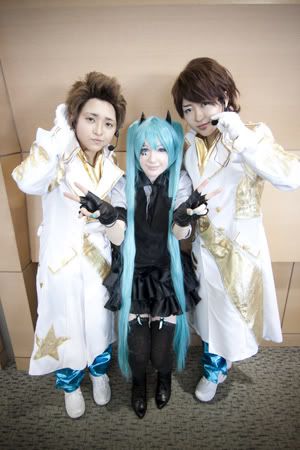 Most adorable Arashi cosplayers ever *AA*
And one more shot of us together XD
Also went to Comiket days 1 & 3~ Ah freezing our asses off in the giant lines early morning~ will totally not miss it XD But got to meet up with Tako &

!


Delicious photobooks & Cos-Roms~

__

Restrained myself from buying doujin this time XD;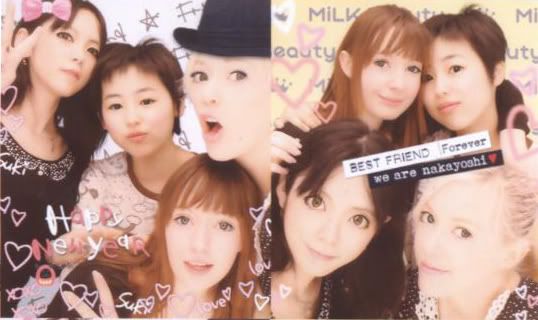 New Years purikura! Went sales shopping with Tako & Mallie XD
Really wish they had fukubukuro in Aus too! *A*
At MilkyWay Cafe in Ikebukuro~ *p* Went with Jinxie & Tako~
In Drrr novel this is where Izaya watches people from lol Didn't get to sit in the exact seat though XD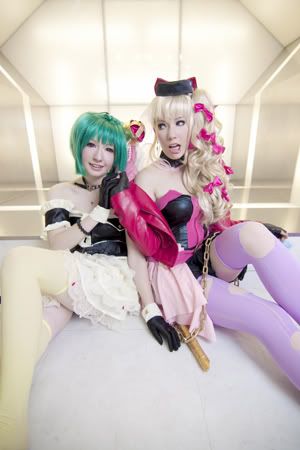 Shooting Macross F at Studio!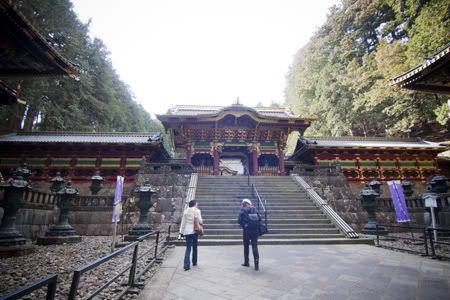 Visited Nikko with

Was so fricken cold! XDD Even started to snow lmao
Visited temples in the morning & then onto Edo Wonderland where it also snowed otl;
The displays & shows were really fun though *_*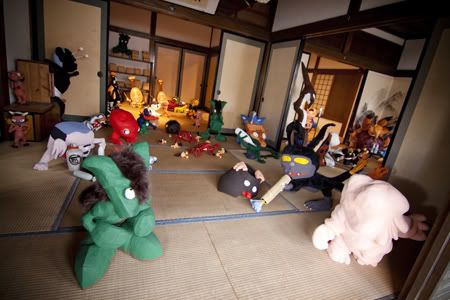 I think the Youkai house was my fav though XD So cute! Reminded me of Nurarihyon XD
Swallowtail Butler Cafe! *A* Thankyou so much Reiko for taking us! Was really fun XD
Sad that they don't allow pictures though ;3; Totally stealing this one off the website lol
What Mad & I got~ Victoria set so yummy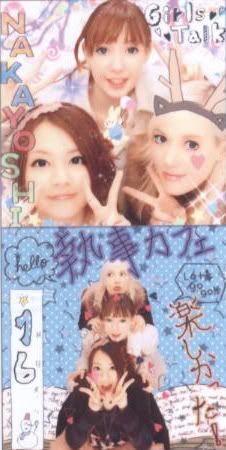 And ofcourse purikura after~ XD
View from Sunshine Observatory~ Because we live in pretty much the middle of nowhere this view is insane to us XD
They were also having some K-on display thing there to promote the movie, neither of us watch it but because I am a nice sister I made Mad pose in the weird tree thing anyway

I don't really understand what it has to do with K-on though..
MadoMagi cos with Mallie &

! Did studio share with other cosers~
KyokoxSayaka yatta!

And my fav pic lol~
And what better place to go for dinner afterwards than Madoka Cafe? XD
Everyone ate Kyubey XD
Mad's one lol
Half the display was Madoka and..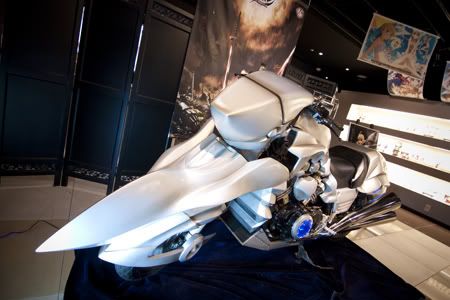 The other half was TypeMoon!!
With Saber's Zero motorbike alsjkdlkasjd *AAAAAAAAAA*
Spent half the meal trying to figure out how I could steal it & ship it back to Aus~ XD
And next day was Disney!
Minami, Mad & I bought beautiful Jack hats! Mallie refused because she didn't want to look stupid,
but she had to walk around with us 3 idiots all day anyway so I think she should have just given in~
Queen of Hearts restaurant for dinner! Mad's plate btw only eating dessert how does she stay so skinny dammit!
The night parade & fireworks were so pretty *___*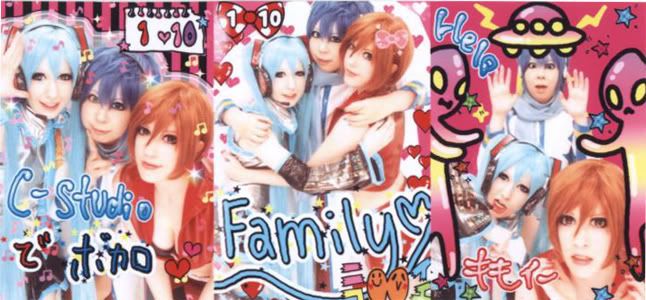 Vocaloid familyyy~ @ C-studio so beautiful! & they even had their own purikura machine!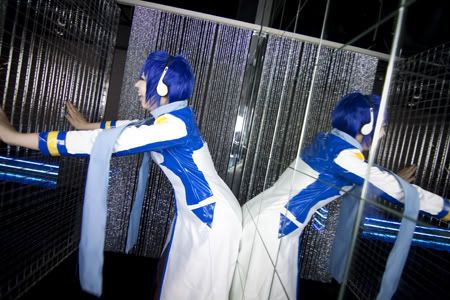 Minami especially seemed tp enjoy herself lol
& because she's still in Japan I can post these without her killing me ohoho 8D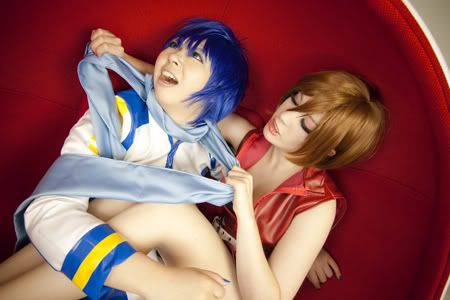 I apologise for my manry Meiko orz.. on the brightside with a lighter colour wig I no longer look like Masamune in drag lol ..probably//
Have some adorable KaiMiku to heal your eyes~
Last shoot Macross again, this time with Jinxie! Double Ranka

And last dinner~! With Mallie, Jinxie, Reiko & Uley


Miss you guys!
Hope everyone else is enjoying their holidays!
Much love guys!



Nadleeh
~~~
Convention PlansPhotoshoots~
Whateverrrrr
Mood: Joy
Listening to: Katy Perry
Reading: This Journal
Watching: MatsuJun Sell Mascara
Eating: Air
Drinking: Water

Watch